Technical Capabilities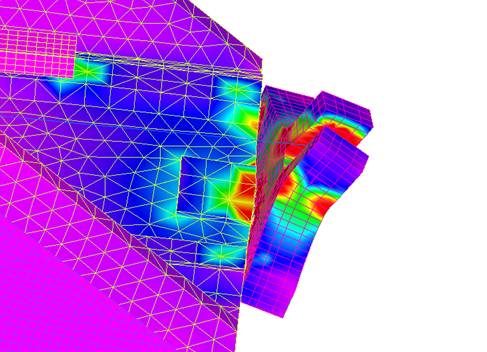 Flexible and Comprehensive
Serving the aerospace, Department of Defense, and commercial industries, our analysis and design capabilities are enhanced by our proprietary process and emphasis on communication and program management.
Analysis Capabilities
Our analysts work alongside our designers and program managers, enabling us to identify potential issues and practical implications from the very beginning of a project. This increases efficiency for technical decision makers who receive structural, shock and vibe, and thermal specifications for proposed solutions, interfaces, and changes.
Software

Femap
NX NASTRAN
TruckSim
Abaqus
n-Code
Mathcad
Linear and non-linear static
Time domain
Random vibration
Normal modes
Buckling
Hyper-elastic
Virtual proving-grounds process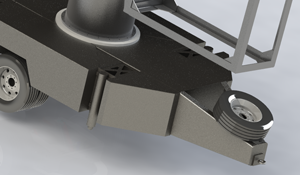 Design Capabilities
With deep experience in both software and consulting, our designers work directly with the program technical team to provide real-time feedback on design implications during development stages. Attention to the holistic, big-picture aspects of a project combined with scrutiny of its finest details contribute to the success of every project.
Software

PTC Creo
Solidworks
AutoCAD
Inventor
2-D Models
3-D Solid Models
Assistance establishing client specs for well-defined work scope
Detailed drawing packages
Lifetime technical support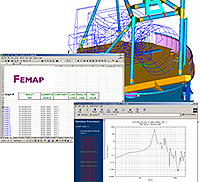 Reporting
Our full reporting capabilities enable us to showcase manufacturability, creative problem solving, and practical implications alongside core calculations from analysis studies. Reports are presented in an intuitive fashion and contain options for improvement or alternative solutions if something will not work the way it is spec'd.
Transportation Analysis
Sequoia specializes in the analysis of vehicle transportability for air, rotary lift, marine, and rail transport, and is equipped to respond quickly to sudden deployment orders. Our nimble team manages communication between all stakeholders to keep projects moving at a smooth pace through completion.
Compliance & IP
We require nondisclosure agreements with all customers and suppliers, and are NIST SP 800-18 compliant to the "Moderate" level for ITAR-controlled work. Our customers retain intellectual property rights for all technical portions of design, the drawing package for manufacture, analysis tests and results, and the native model files (some exclusions apply).
Sequoia utilizes our own network of independent licensed professional engineers across multiple states, which allows us to deliver production-ready, PE approved drawings in accordance with our customer's state law governance preferences.