Leveling Systems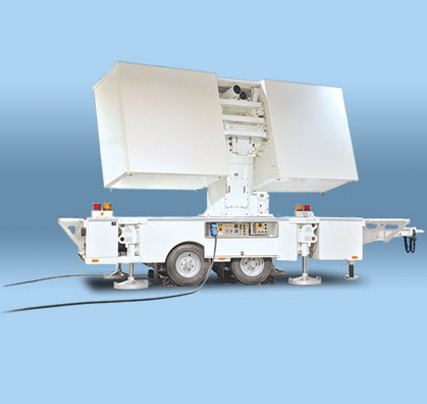 Versatile Automated Leveling Systems
Sequoia is proud to offer our line of automatic leveling solutions designed to work just as hard as you do. From turnkey solutions to stand alone control units, Sequoia's line of leveling products is versatile enough to withstand everything from the grueling demands of military programs to the duty cycle of industrial applications. Our systems have successfully been deployed on mobile RADAR systems, industrial manufacturing and beyond. From protecting our troops to protecting your bottom line, Sequoia's systems step up when you need them most.

Our electronics have been designed to seamlessly integrate into your existing system and can be custom ordered where specific requirements dictate. Our controllers can be operated over a CAN bus or a stand-alone operator station with user interface options ranging from the simple push button to the more sophisticated wireless touchscreen pendant. From small equipment trailers to 100,000 pound machinery, we have you covered.

When you need your equipment level and stable - quickly and accurately, Sequoia has the right system for you.